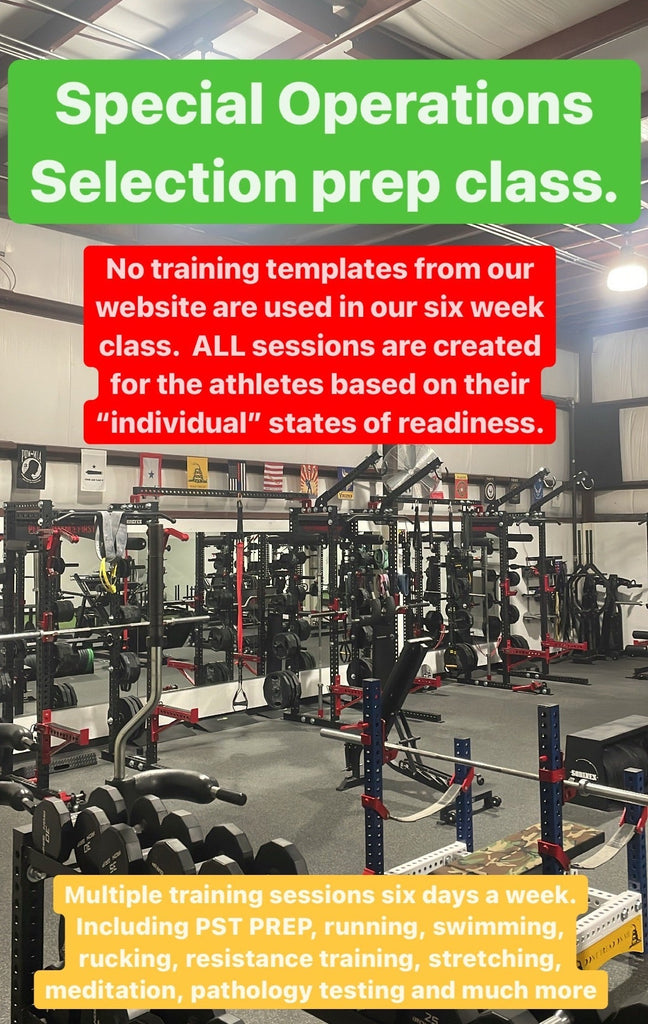 $500.00
$0.00
Special Operations Selection Prep Class 008
This is a 6 week instructional process. You will acquire the physical proficiency necessary to get you to and through military operation selection courses.
When: May 22nd, 2023 to June 30th, 2023
Time: M -  F 9:00AM to 11:00AM and Saturdays
Where: Performance First 2517 Squadron Court Ste 101 Virginia Beach, VA 23453

The initial $500 is due at time of purchase as a place holder and is ***NONREFUNDABLE. The remaining $3000 is due upon your arrival.
You must be able to meet these physical requirements upon arrival:

50 Sit-ups in 2 min, 50 Push-ups in 2 min, 10 Pull-ups, and a 12:30 min 1.5 mile run.
You must be at least 18 yrs of age or older. Please bring training shoes, running shoes, fins, goggles and water bottle.
Once you register, please email info@performacefirstus.com for further details, questions, and updates about this course.

***Zoom calls will begin 2 x month once the class has been filled regarding all questions.
Space is limited.